I asked a Text-to-Speech robot to read the list of Google's partners and it lasted 35 minutes.
Setup:
Opt-Out is a sound installation. A smart speaker is placed on a pedestal in the centre of an exhibit space. The speaker diffuse the endless list of the Google partners in the room.
| | |
| --- | --- |
| Materials | Smart speaker. |
| Dimensions | (W x H x D) 42 x 98 x 98 mm |
| Running Time | 35:08 minutes. |
| Setup | The surface of the pedestal is ideally 30 cm square with a track light if the room is dark. Another sound system can be added depending on the size of the room. |
| Credits | Cadie Desbiens-Desmeules |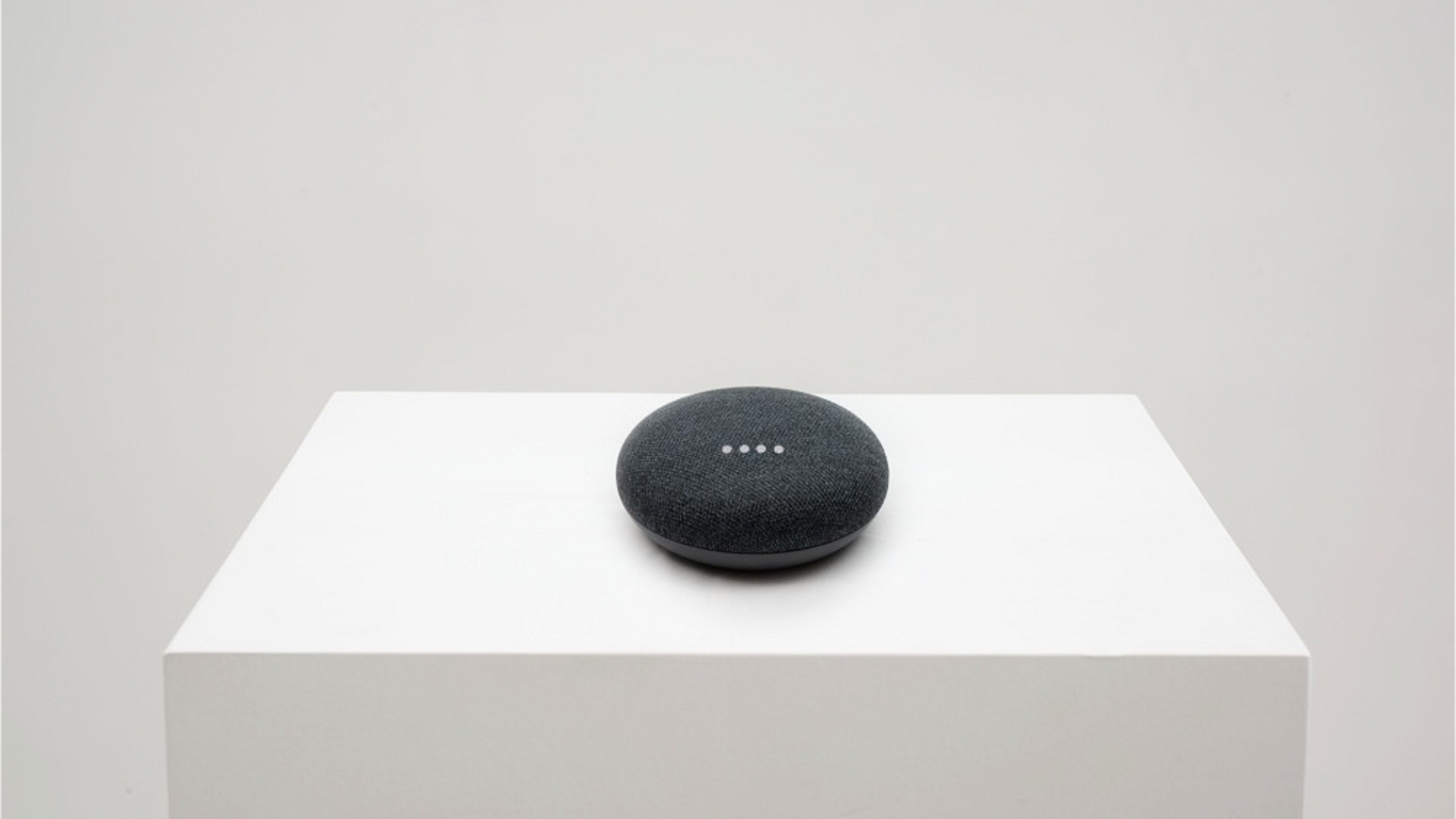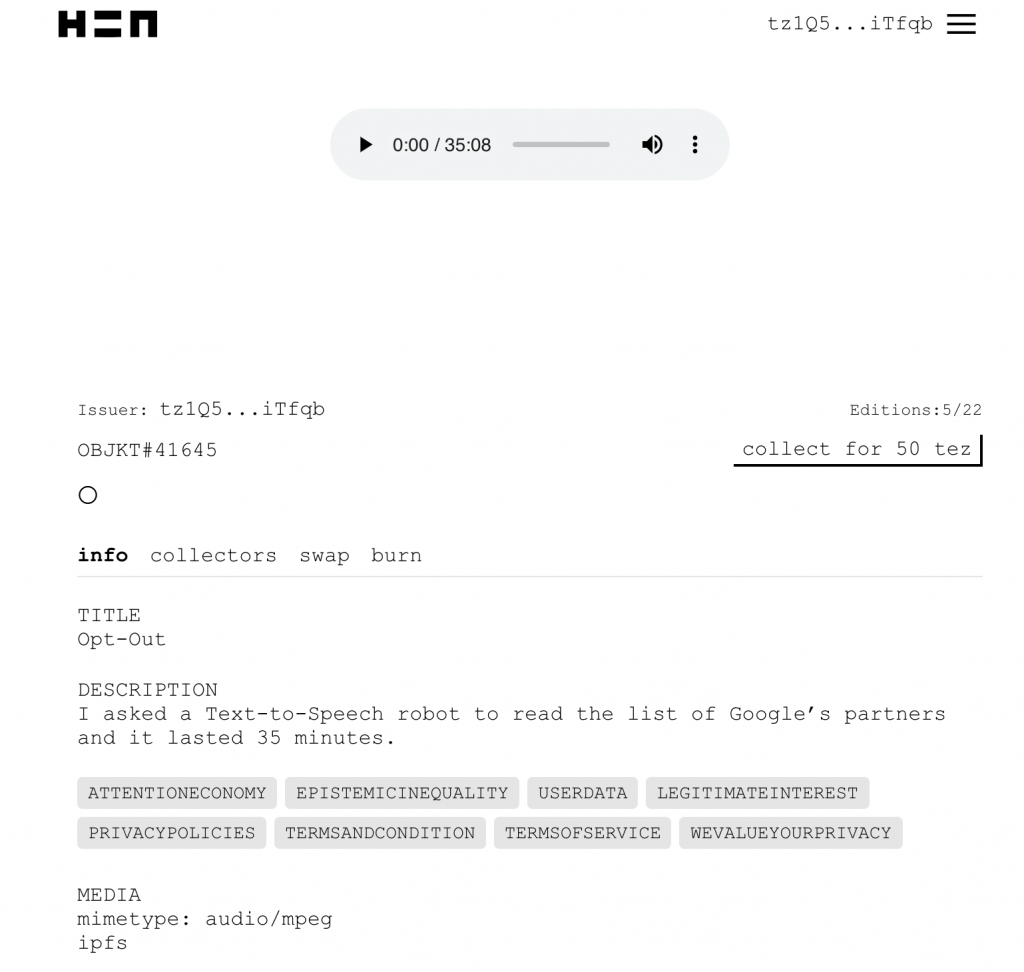 "Epistemic inequality is not based on what we can earn but rather on what we can learn. It is defined as unequal access to learning imposed by private commercial mechanisms of information capture, production, analysis and sales. It is best exemplified in the fast-growing abyss between what we know and what is known about us.
Who knows? Who decides who knows? Who decides who decides who knows?
Unequal knowledge about us produces unequal power over us, and so epistemic inequality widens to include the distance between what we can do and what can be done to us."
Shoshana Zuboff, The New York Times.
© 2021 Opt-Out. Cadie Desbiens-Desmeules. All rights reserved.