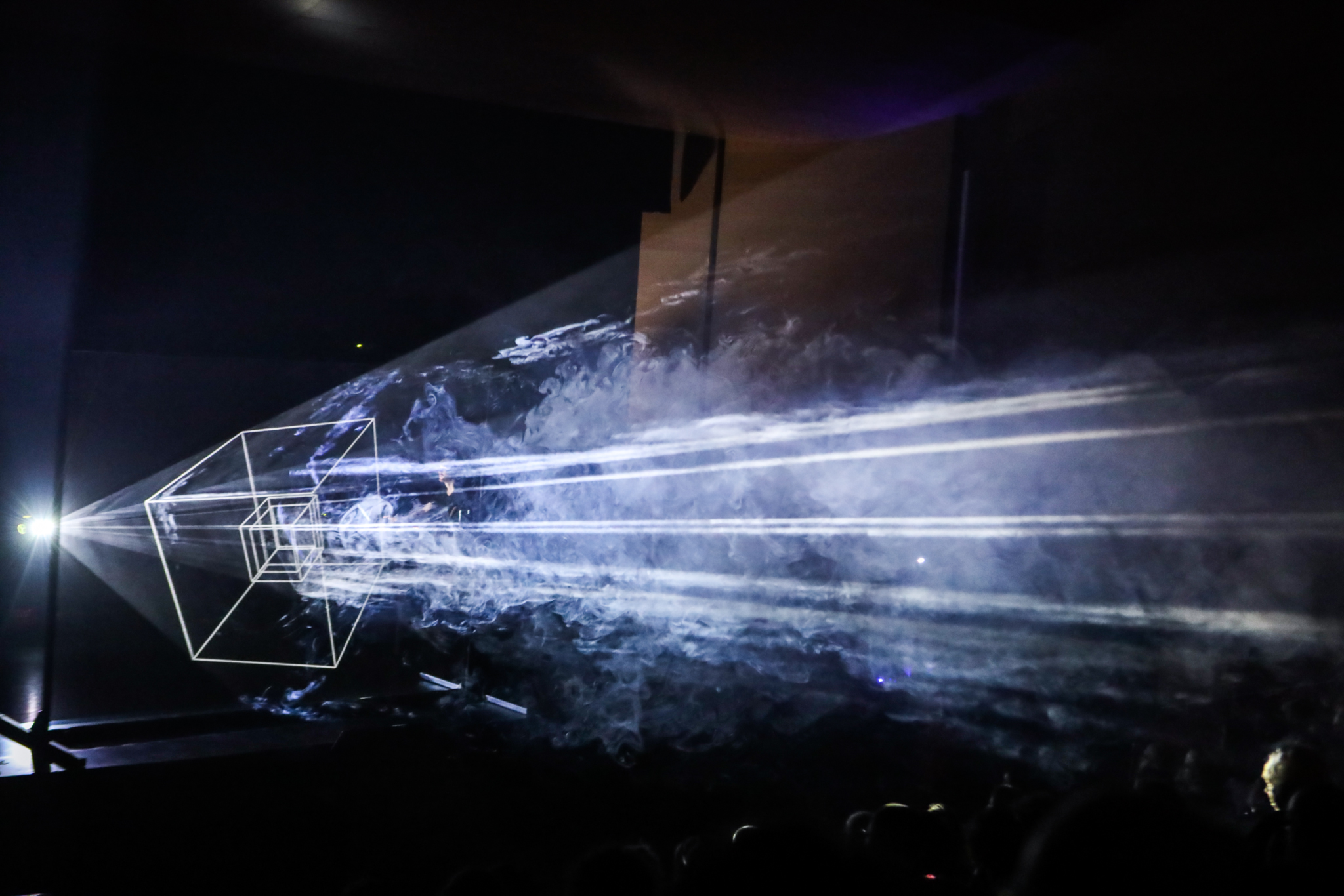 Wiklow: http://www.wiklowmusic.com/
Push 1 stop and Wiklow present "Membrane" an algorithmic performance for transparent materials.
Membrane is an audio-visual work that merges live, generative performance with installation art.
The piece centres around "volumetric projections", filling venues with massive 3D sculptures that hover in mid-air as they are projected into a thick haze of smoke. On stage, two performers engage with their custom coded software, generating rhythms, melodies and visual projections in real-time. The performance is a sort of three-way collaboration as the two performers feed off of each other in an improvised performance while collaborating with a third member: their generative system.
Each performance follows a practised choreography of several "scenes" that make-up the show. But every iteration is different, evolving with new unexpected discoveries and happy surprises that are embraced as part of the live performance experience.
For Push 1 stop & Wiklow, "Membrane" represents an alternative form of projection art, bringing digital forms into physical space and exploring live generative art and all the fun and risks that come with it.
"Dry ice hisses into the dark room and white shapes strobe through the air, pulsing and oscillating around the crowd. Sharp scribbles synchronise with their minimal dance music, swelling into huge circles of light above our heads, an impressive monochrome take on Robin Fox's rainbow laser projections that do a good job of placing us inside the invisible sound frequencies, with lines rippling and vibrating, sketching out the music in space."

– The Quietus
The creation of Membrane was made possible thanks to the financial support of the Conseil des arts et des lettres du Québec with additional support from Perte de signal and Holo-Gauze.
Photos: Dani Canto, Sergio Albert, Oriol Reverter, Diego Figueroa.