As the modern saying goes: "If something is free, 'you' are the product."
It encapsulates the internet and the error of our ways. We use services for free, but pay with our data and free labour. The consequence is that half of online platform workers earn less than $2 per hour, while the Big Four (Google, Amazon, Facebook and Apple) rake in trillions of dollars by harvesting human attention and intelligence. Media artist Cadie Desbiens-Desmeules examines these disparities through "I'm not a robot", a series of artworks that explore the murky world of digital labour and human intelligence tasks.
Machine learning is nothing on its own: it requires millions of hours of human work to train an algorithm before its "intelligence" is realized. For AI to successfully identify something as a car, it first needs humans to identify thousands of images of cars. The discrete human workers behind this training process are known as "crowdworkers" performing "microtasks" or "microwork", yet these micro actions have huge macro benefits for tech companies.
Amazon recognized AI and machine learning's gigantic need for human intelligence and labour. In 2001, it created Mechanical Turk, a crowdsourcing website that enables businesses (known as Requesters) to hire remote crowdworkers to perform discrete on-demand tasks that are currently beyond the capabilities of computers. In 2018, The Atlantic called this work platform a "new kind of poorly paid hell". Amazon's Mechanical Turk has set valuable human labour on a freefall race to the bottom.
Yet it's hard to demand better pay when we've collectively been training AI for free for decades by solving Captcha puzzles. Google's reCAPTCHA service offers website owners a trade: if a site makes its users decipher hard to read text or match images, plus allows Google to track its users, Google promises to stop bots and spam in return. What seems like a fairly innocuous annoyance to a user is actually a powerful and lucrative method of extracting free labour. The company has used this tech to digitize the archives of The New York Times, to help Google Street View, to digitize books from Google Books, and more. To date, Google has extracted $7.3 billion worth of free labour using this method.
Data labeling is the fuel that powers machine learning. Desbiens-Desmeules was inspired to mess with this process and generate images that are impossible to identify, even for humans. The artist fed thousands of images of cats to an AI model specialized in identifying cars. This tongue-in-cheek experiment resulted in absurd looking creatures that are neither cat nor car, yet somehow both at once. Desbiens-Desmeules then created a simulation of the Captcha challenge that asks users to identify either cats or cars, over and over and over… Regardless of the selections made, the application will continue to ask for more. The viewer is encouraged to click and click, offering an ever increasing amount of precious intelligence training for free.
Modern tech companies have succeeded in surreptitiously manipulating human beings to be both free trainers for artificial intelligence and the providers of valuable personal data. It would be comical if it wasn't so unethical, and "I'm not a robot" ingeniously reflects this fact.
Text by Jonny Tiernan.
++++ INTERACTIVE PREVIEWS – CLICK HERE ++++
4 applications – INTERACTIVE: 1-4 Touchscreen monitors or iPads/Android tablets. Pre-rendered Videos: 1-5 Flatscreens. 1-6 Prints, 1 videos,
Prints: 50×50 cm, Monitors: must be at least 35 inches each.
JavaScript and Generative adversarial network (GAN).
6 frames and/or 4 Touchscreen monitors or tablets are installed in an exhibit space. The interactive pieces can also be available in pre-rendered video format if needed. Other displays such as LED walls can be discussed with the artist.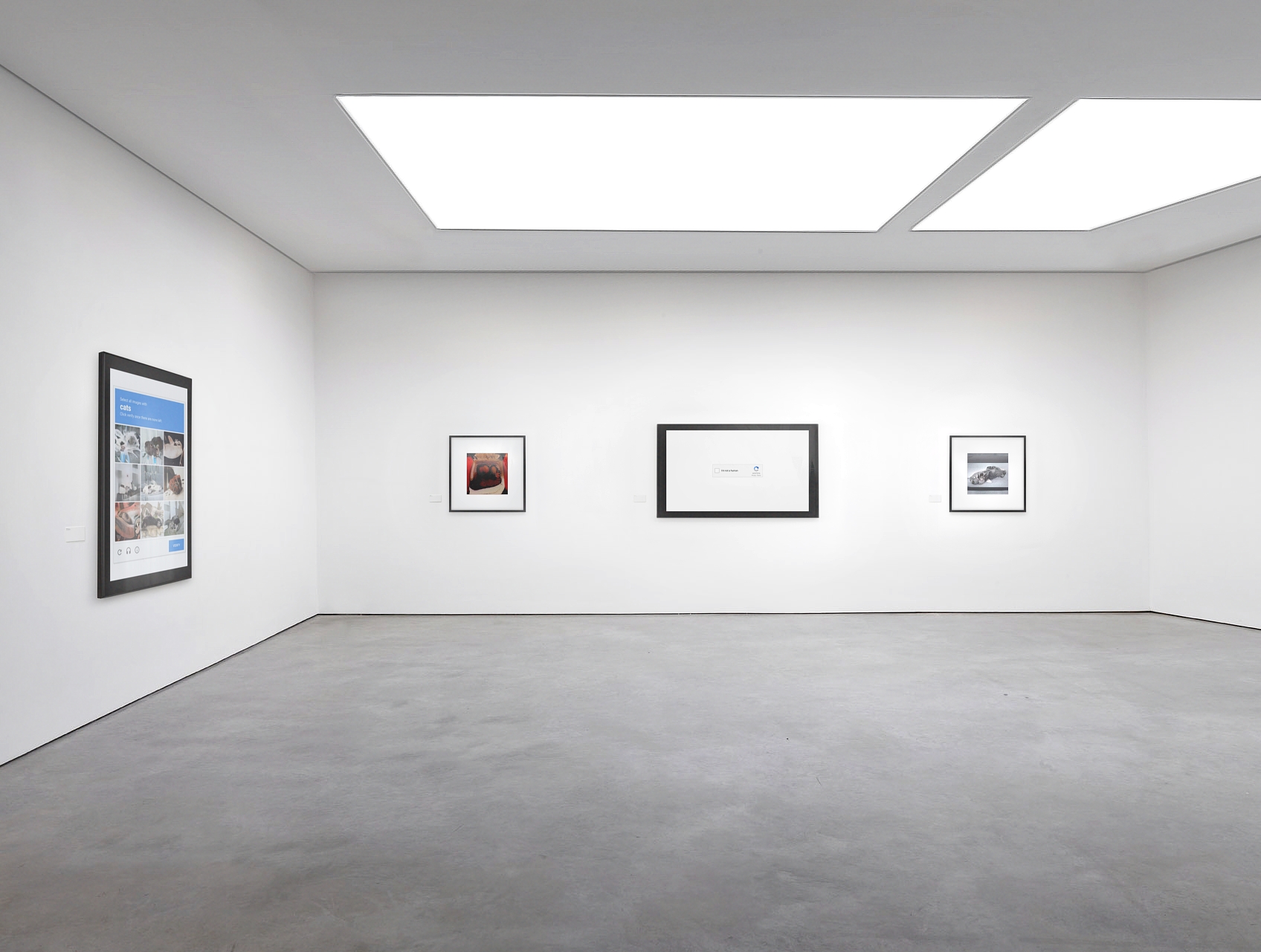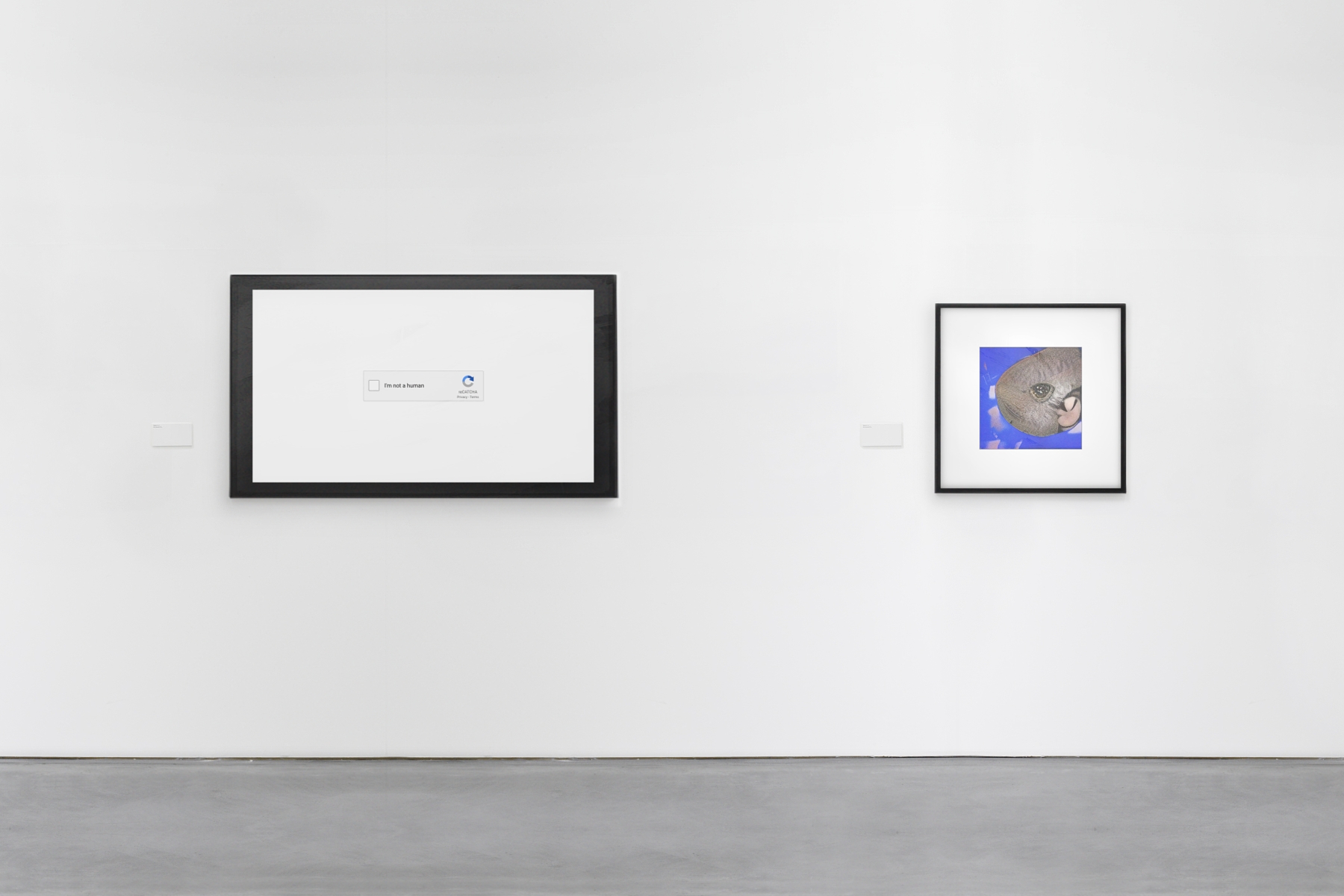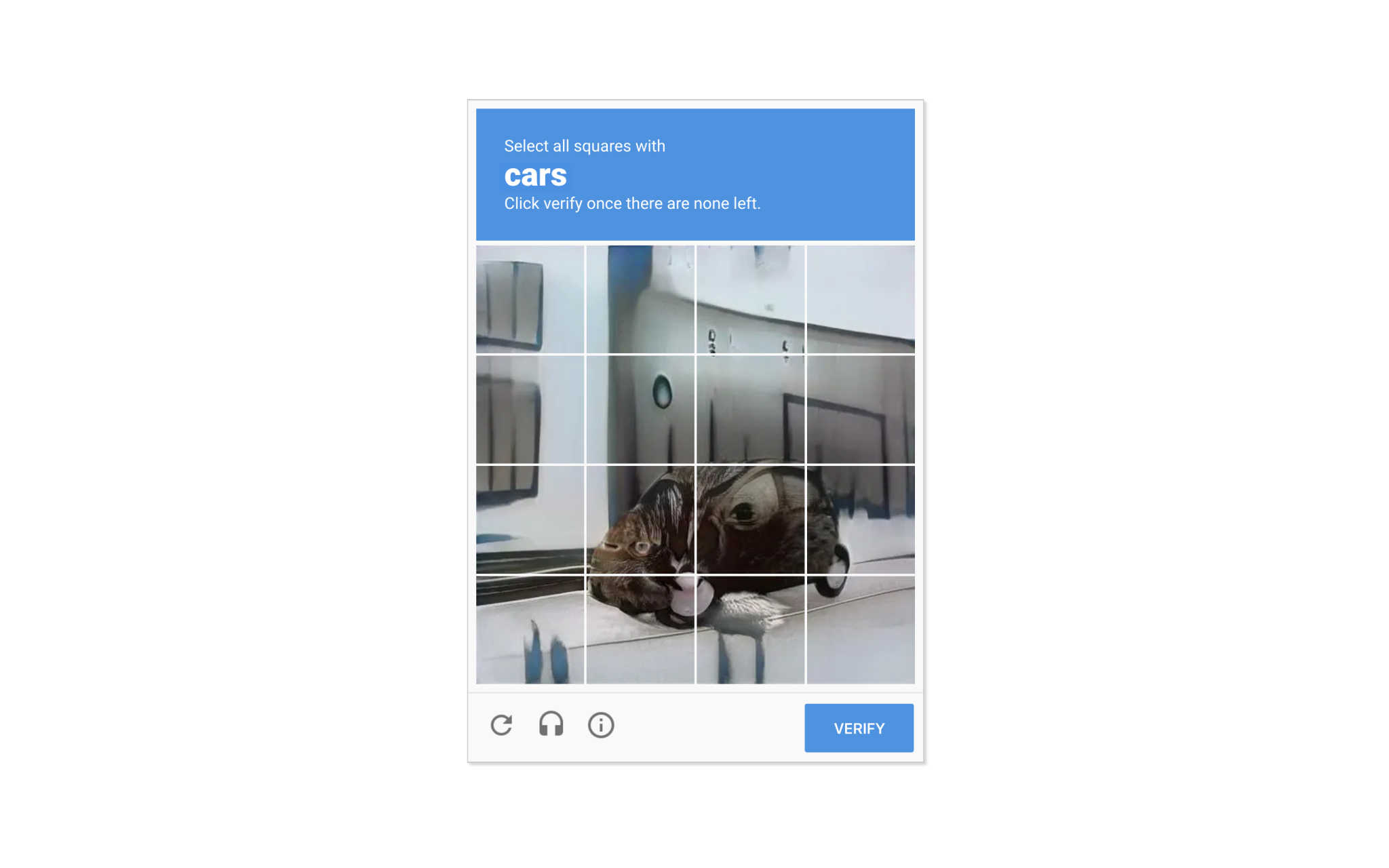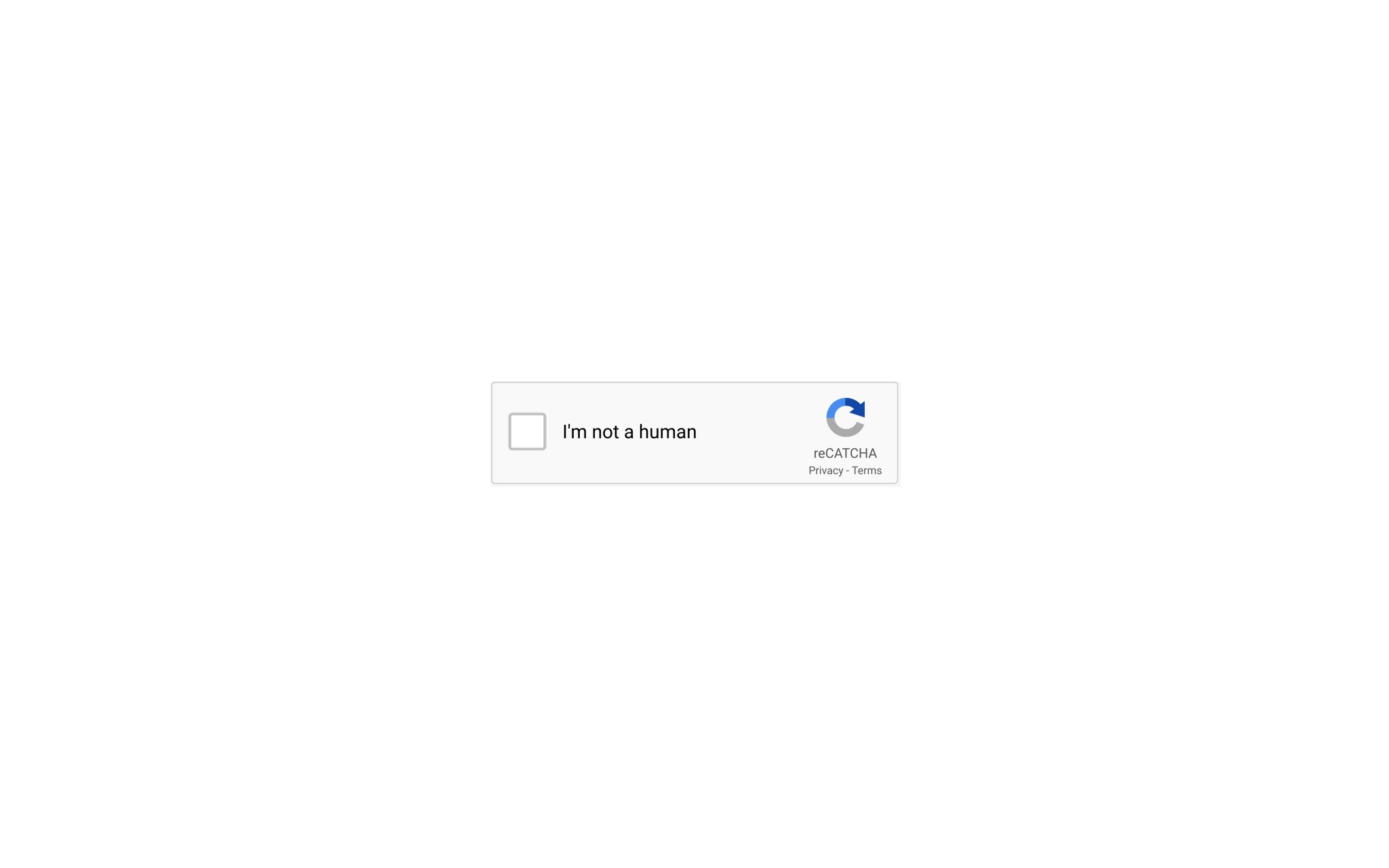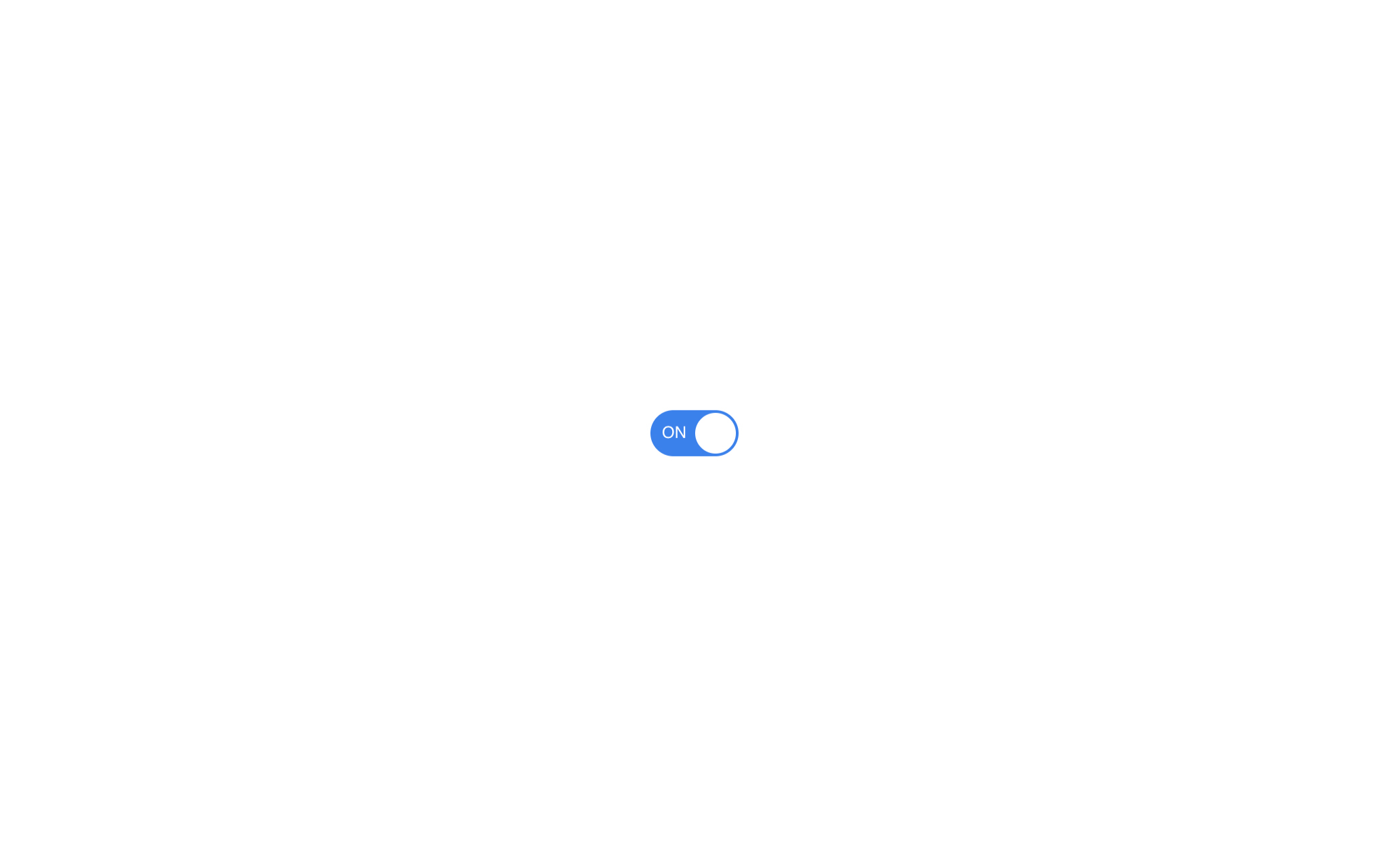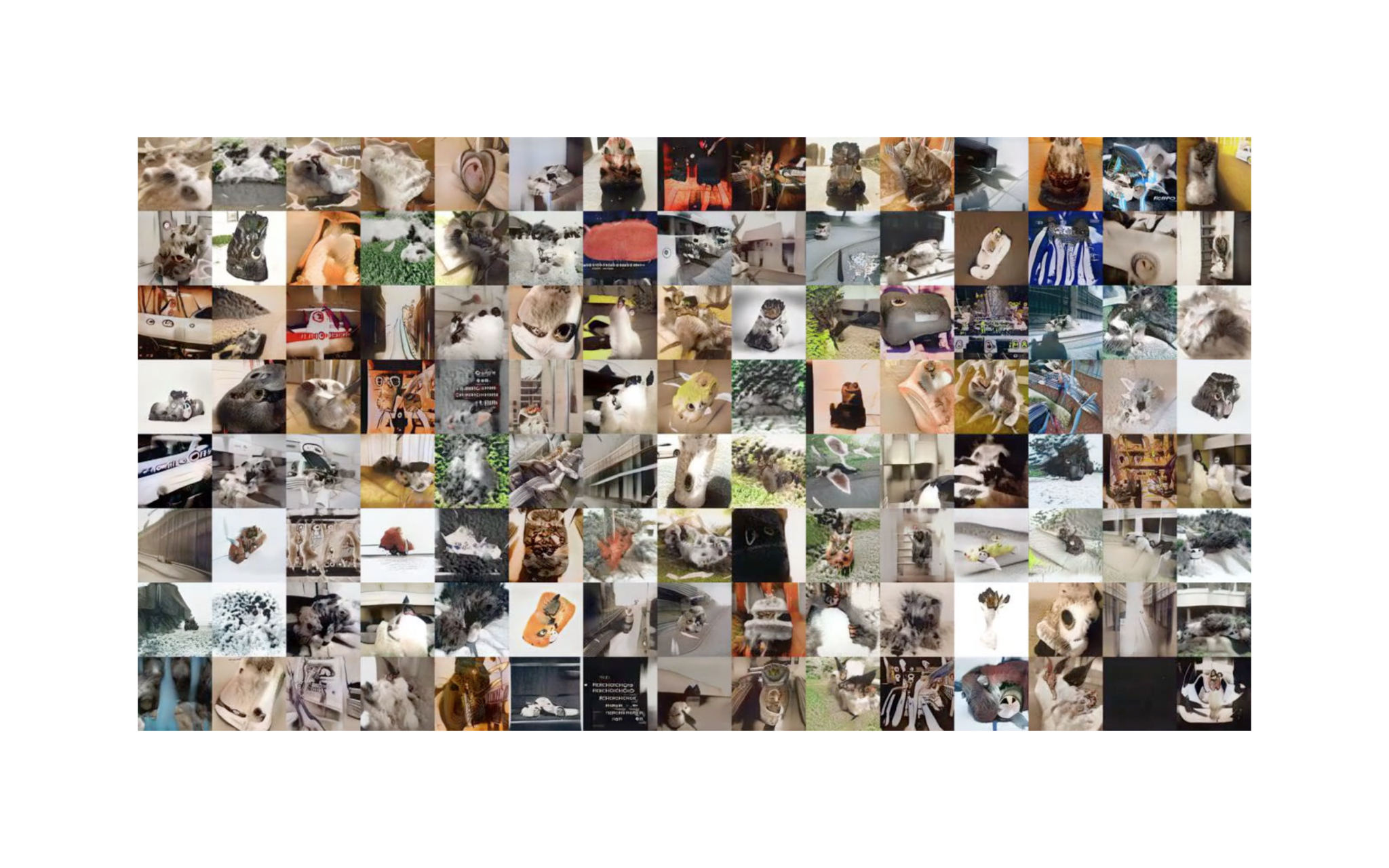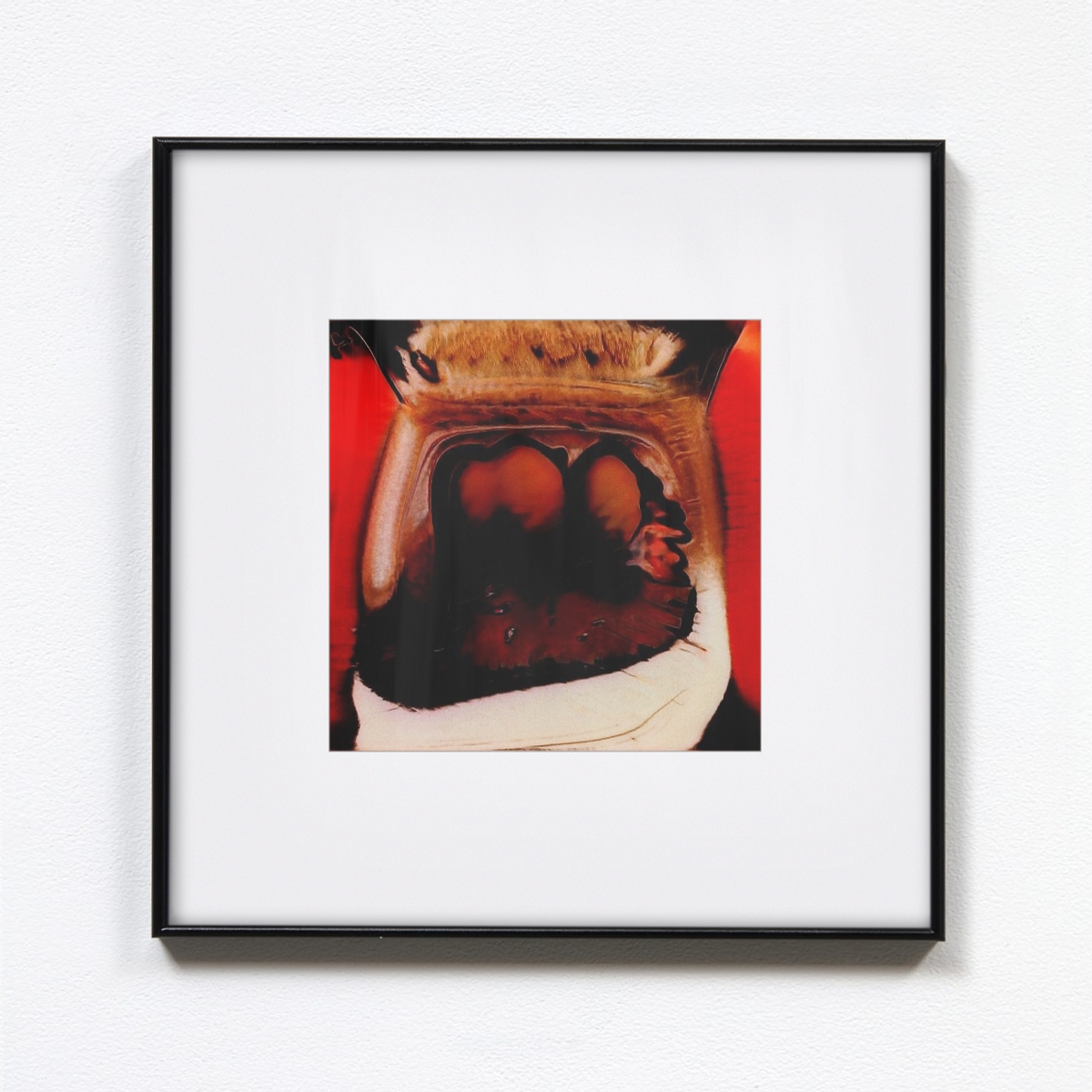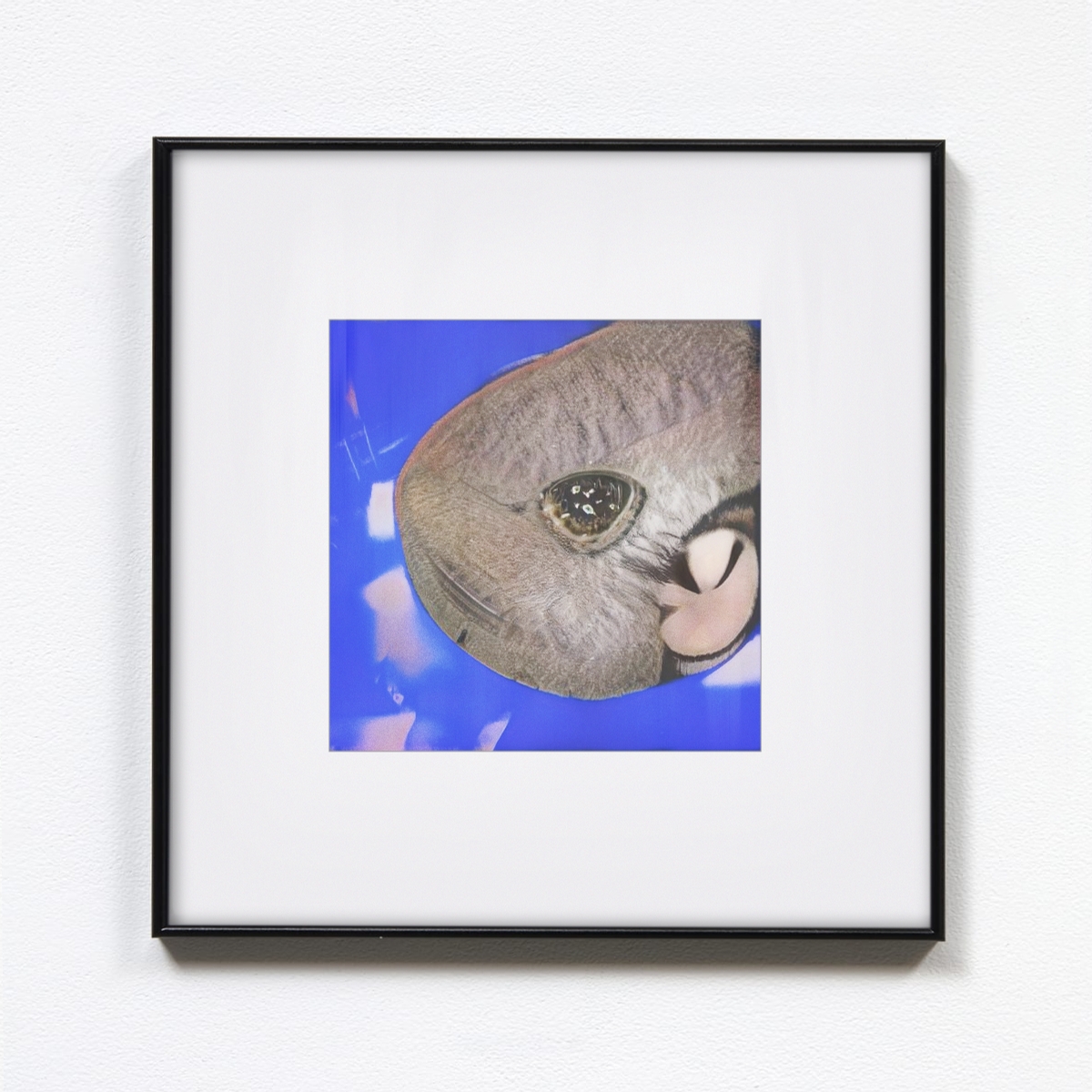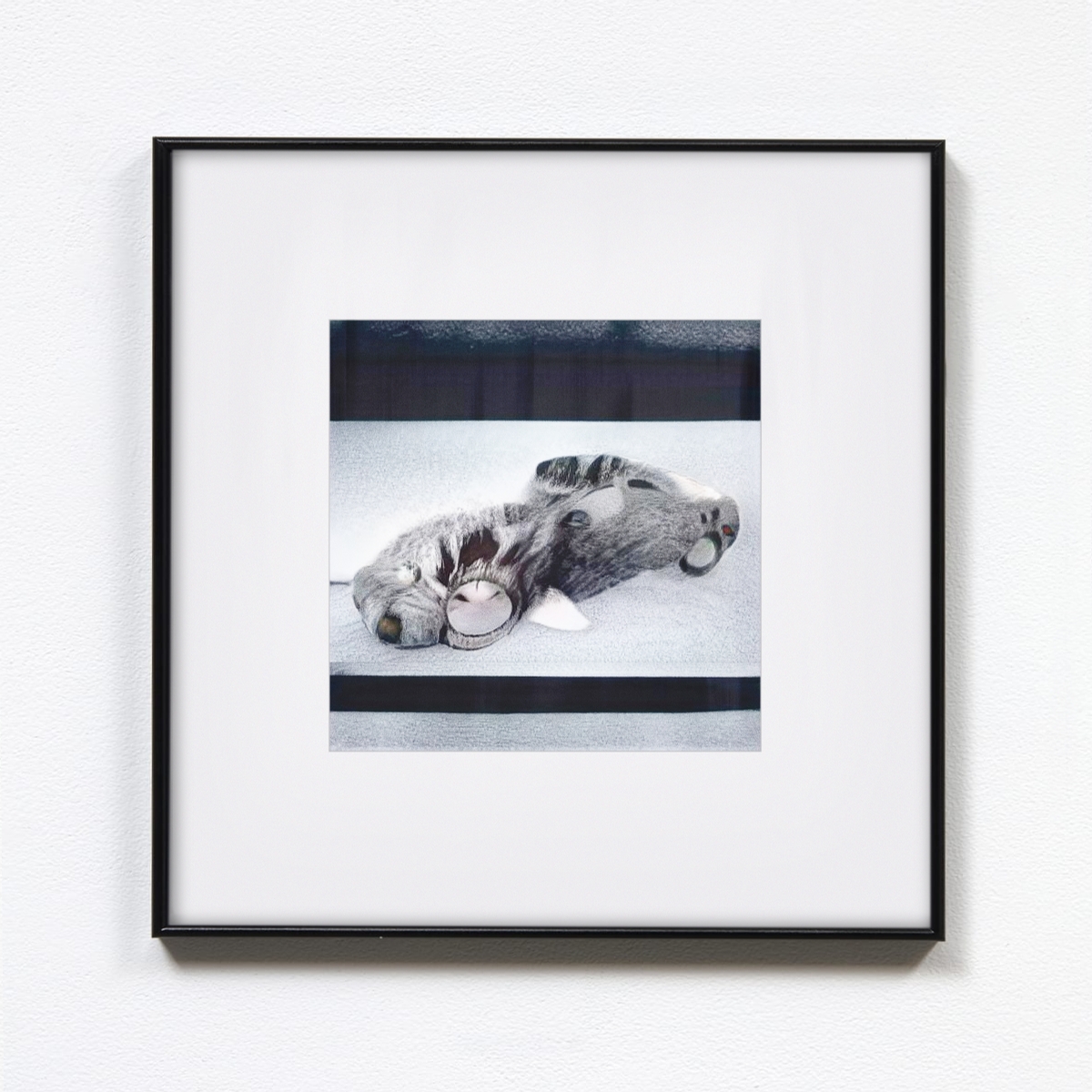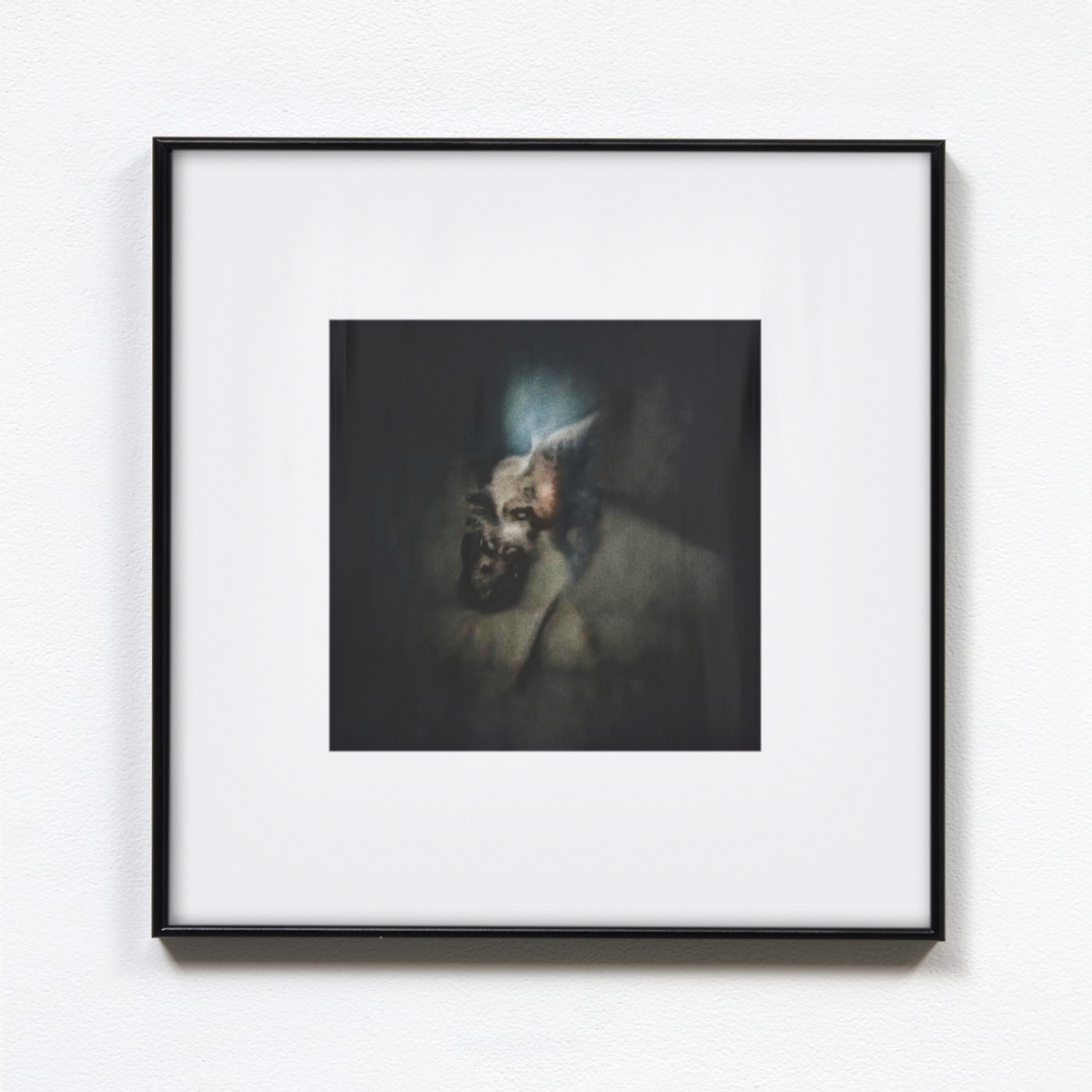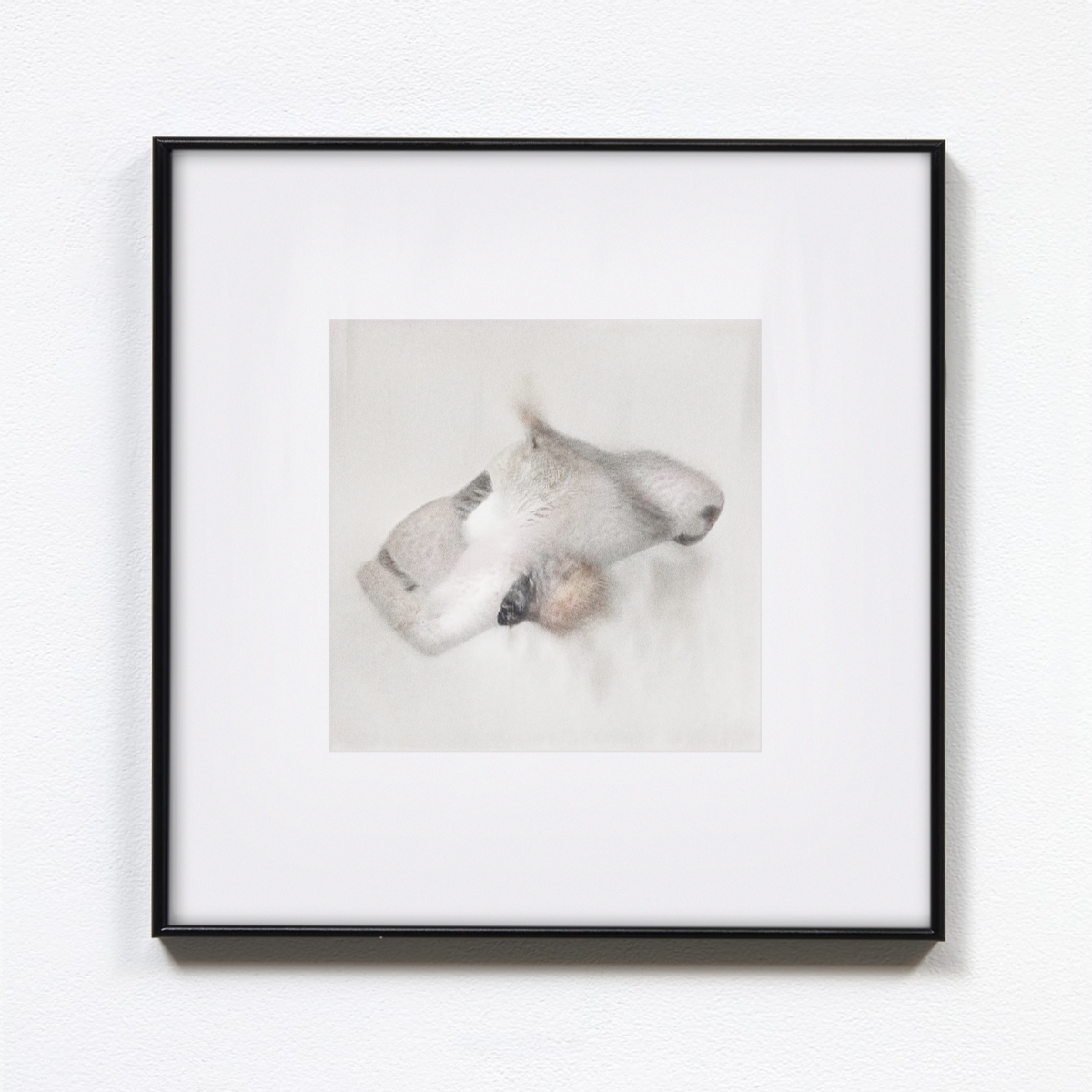 "I'm not a robot" does not copy. The commercial use of reCAPTCHA is a functional piece of software; these applications are not functional so therefore are not competing. "I'm not a robot" does not track its users nor extract any data.
© 2021 I'm not a Robot. Cadie Desbiens-Desmeules. All rights reserved.